Amy Tripp, RDH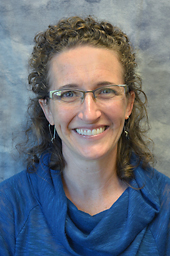 Education & Certifications:
2004 Bachelor of Science in Dental Hygiene, Oregon Institute of Technology, Klamath Falls
Special Interests:
Photography, cooking/baking, garage sales, Bible study at Edgewater Christian Fellowship, spelunking, hiking, hunting for agates and sea glass with my sons.
Languages Spoken:
I Believe:
I believe every human being is valuable and has the potential of making a positive difference for others. I believe God has loaned us a body that we are responsible to take care of. I believe education is power. I believe a smile goes a long way. It costs nothing, conveys everything and has the ability to make an impact you will never know. A smile is the same in every language and is the most attractive thing a person puts on. I take great responsibility in providing care to my patients and making their smiles shine bright. I believe every patient is a gift and they teach me something each time I see them. I believe there is no limit to what God can do through you, provided you do not seek your own glory.