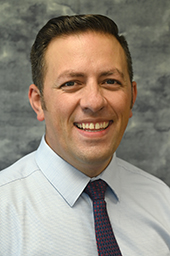 Education & Certifications:
Family Medicine, Board Certified, St. George's University School of Medicine, Grenada

Prague Selective; Czech Republic

Global Scholar; Newcastle Upon Tyne, England, MD

University of Washington School of Medicine; Department of Family Medicine Faculty Development Fellowship
Special Interests:
Camping, fishing, hunting, playing with my kids. I enjoy music, and going to concerts.
Languages Spoken:
I believe:
Every individual has a unique story to tell. As a family physician, I have the opportunity to share in that story and help them achieve their goals in health and wellness. I believe that we have a responsibility to take care of each other and do our best to hear and understand the needs of every individual.