Alvin Ahlstrom, RDH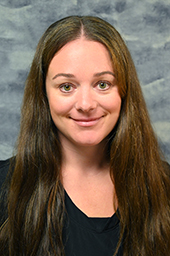 Education & Certifications:
BAS in Dental Hygiene, College of Denver, 2021

AAS in Dental Hygiene, San Juan College, 2013

I have been practicing dental hygiene for 10 years, with the last three spent in public health running school-based dental sealant programs.
Special Interests:
Spending time with family, traveling to tropical locations, gardening, mountain biking, and reading.

Providing care outside of the traditional setting, such as a school or assisted living facility.
Languages Spoken:
I Believe:
I believe everyone deserves access to high-quality care. You never know what someone is going through, and a smile and kindness can go a long way.