For only $49, convenient, face-to-face care
with a Walk-in Clinic provider is just a few clicks away.
Available Mon. – Fri. 8am-5pm, Sat. 9am-1pm
Scheduling a Virtual Visit is as Easy as 1, 2, 3…
To connect with a local provider for health care advice and treatment for common, non-urgent medical conditions, follow the steps below to prepare for your virtual visit appointment.
1.  Check Your Web Browser
The table below shows supported browsers for this service.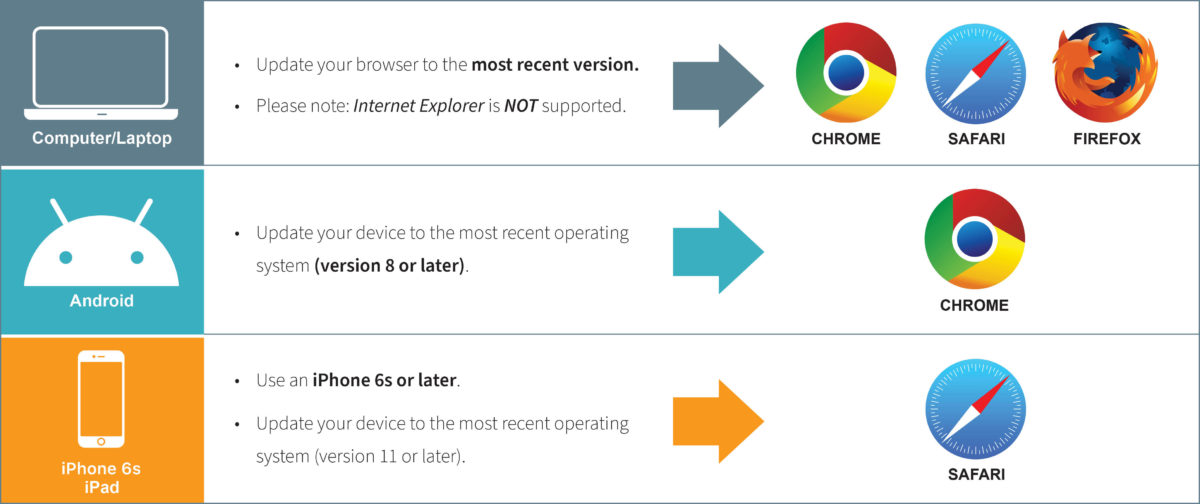 If your default browser is not one listed above for your device, you will need to either change your default browser (click here for instructions) or make sure you have access to one of these browsers on your device.
2.  Test Your Device
To ensure you can participate in a virtual visit, you must first test your device. When you have finished testing, or if you experience issues, click the browser's back button to return to this page. For issues, use the links below for additional instructions or contact our support line at (541) 295-8062.
If you received either of the following errors, please follow the instructions below for scheduling your visit:
3. Reserve Your Spot
PLEASE NOTE:  This feature is for our Walk-In Clinic. If you have a virtual appointment scheduled with your primary care provider, you do not need to complete this step. You will be receiving an email or text message with a link to join the virtual visit.
Now that you have confirmed your device will work and you are using a compatible browser, click the link below to reserve your spot at our virtual walk-in-clinic! If you have already completed this step, please do not reserve another spot. If you are having issues, or need to cancel or reschedule, please call our support line at (541) 295-8062.
What Happens Next?
A text or email notification will be sent to you in a few minutes. There will be a link to register for your appointment and to enter the virtual waiting room. Please follow the instructions below for opening the link depending on your device and default browser (This step is very important!). Once you are in the virtual waiting room, do not close the page. Leave the page open and refresh the screen every few minutes. If you do close the page, or have issues accessing your appointment, please call our support line at (541) 295-8062 to receive a new link.
Every device is different, if you are using…
What is the cost?
A walk-in clinic virtual visit is $49. This cost does not include the cost of any medications, follow-up lab work or follow-up visits if deemed applicable. If we determine that a virtual visit is not appropriate for your condition, you will not be charged for your visit. We will help you locate a more appropriate place to receive care (e.g. urgent care, emergency care).
Virtual visits with your provider are billed the same as a regular in-person office visit.
For more information on billing and insurance, see our FAQ page.
Need help?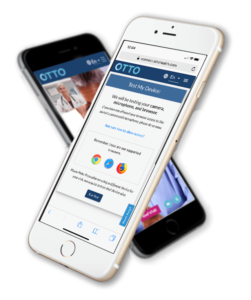 Tip: You may need to refresh your page every few minutes while in the waiting room to keep the connection active.